My entire life has been immersed in animal rescue. As a child, I brought home more critters than Ellie Mae! The years haven't changed me much, as an adult I keep a container of dry dog food and cat food in the back of my vehicle just in case I spot a sweet lil hungry stray that needs some help.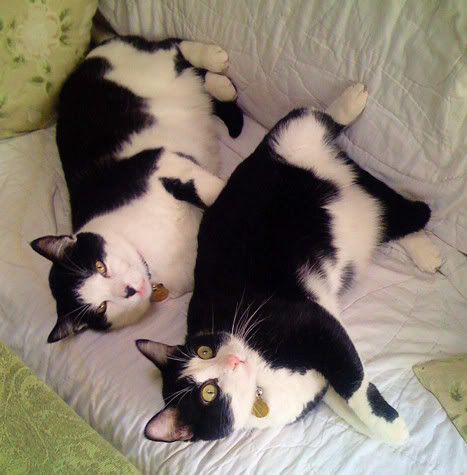 This is Mario, he is 8 (he was part of an entire litter that we rescued), and Happy who is 2 (my son rescued Happy from a construction site)...we've had them since they were babies, and although they look it, they are not related. We have a family full of rescued babies, but these two travel with me to every show.
I snapped these pics in the RV during the last Canton. These lil guys bring me so much happiness and make me smile daily. Given that, it's not surprising that a recent medical study indicates that cat owners are 30% less likely to have a heart attack or stroke. How about that?
By the way....the second pic was snapped about an hour after the first one......what a life!! Aren't kitties wonderful?