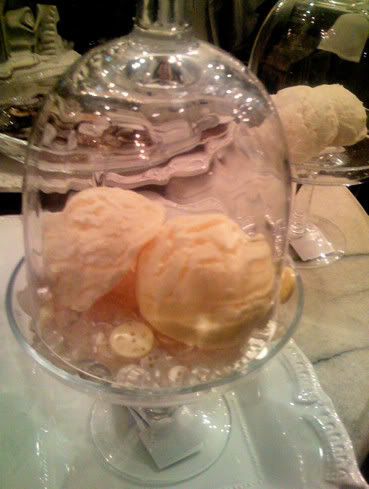 Each time I attend the gift markets, amidst all the finds, there is always one or two new items that are my favorites. No doubt about it, this season my favorite find are these bath salts/bubbles that look like ice cream scoops.
I am so smitten with this line of bath products, although the ice cream scoops are my favorite. They come in six different scents, all of which are wonderful. Choose your favorites and get three scoops in a gift bag for $4.95 at the opening.
These would make fabulous gifts, but make no mistake, you'll want to
treat yourself to a scoop too! Oh, the best thing about these ice cream scoops...you get a triple dip with no calories and no guilt! How sweet is that?..
See you on August 15th! Only
7
days left!!
Blessings...
LaurieAnna