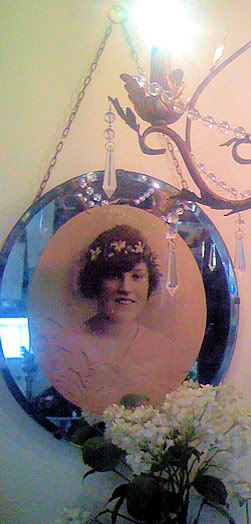 As I've been working this afternoon, I keep repeating a word given to me by Joan, one of my favorite customers (she's a hoot!). The word is "scooch"....meaning to scooch by something in tight quarters.
Let me tell ya, I'm doing a lot of scooching as I'm getting things ready! And, our customers will need to be skilled scoochers.....scooching by tables, scooching between cabinets, scooching around one another; lots of scooching!
Get the picture?.... IT'S FULL!! In fact, full is an understatement!!
Get ready to shop....and scooch!
Just

3

more days!!....

~Smiles~

LaurieAnna