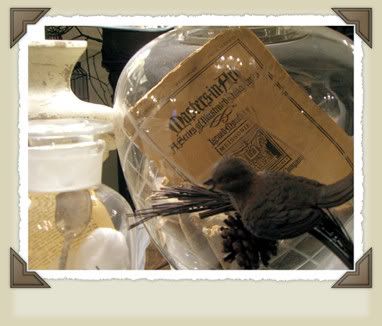 Saturday at the store proved to be another wonderful day. I had the opportunity to meet
Lucinda
, a fellow blogger, her hubby was sweet enough to bring her to the store on her birthday, and I was honored that this was one of her chosen spots for her special day! They were both absolutely charming!
Hubby and I had a nice dinner out Saturday night, church on Sunday morning and then two days of well-needed rest! I held true to my promise to stay away from anything retail/internet related for a couple days. But, I'm rested and ready to go again this week!
Today's been a bit on the rainy, quiet side, but the well-timed lull has allowed me time to work in an order that arrived today....huge galvanized/barn wood lanterns and conservatories!! I could just gobble them up...absolutely fabulous! I'll take some pics later and share them with you. I have a plan for the conservatories...
Next week, we will start putting out some of the seasonal merchandise, our Christmas line is absolutely fabulous! Be sure to drop by and see us!
Have a wonderful week!
LaurieAnna