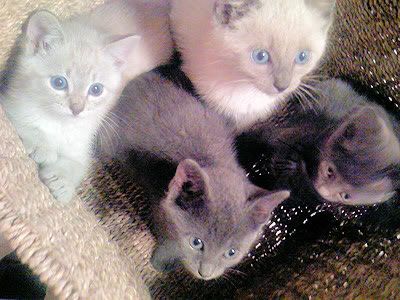 Remember these lil guys from my
post
back in May? The two lil gray girls were adopted quickly, but the two lil guys that we named Doc and Sam, stayed just long enough to forever creep inside my heart and our home. These brothers really love each other.
Of course, they're not lil anymore. I couldn't resist snapping these pics tonight when I came in....oh what a life!
Don't ya just want to curl up with them? That's just what I did!! I just love 'em to pieces!
Smiles,

LaurieAnna